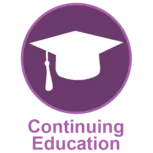 For students and staff working in the field of animal behavior interested in expanding their knowledge base and/or advancing their careers.
Select the service that best suits your goals.
GROUP: Public speaking engagements for groups of ≥ 5 people.

ACADEMIC ROUTE BUILDING: Private career counseling to help map out and execute goals in the field.
APPLIED EXPERIENCE: Internship and case shadowing restricted to credentialed animal behavior academics and professionals.
---